Partnering Thai swine farm customers to manage ASF
Enhancing herd immunity and farm best practices
In Oct 2019, our Provimi Thailand team launched 2 customer seminars in the provinces of Ratchaburi and Chonburi with key swine farm owners to share insights on managing ASF and farm profitability.
Our swine technical experts presented case studies of how Russia and China have managed ASF so far and how to overcome ASF with a 360° comprehensive prevention and control approach via farm biosecurity, pig immunity and feed safety. This was followed by a local Thai professor's insights on improving herd immunity for enhanced prevention of ASF.
Additionally, we also touched on local trials success with our immunity-enhancing products relating to improved digestive health and immune strength for better swine performance.
Provimi has the right expertise and solutions that can help you manage ASF in a safe and sustainable way!

Team Provimi with customers in Chonburi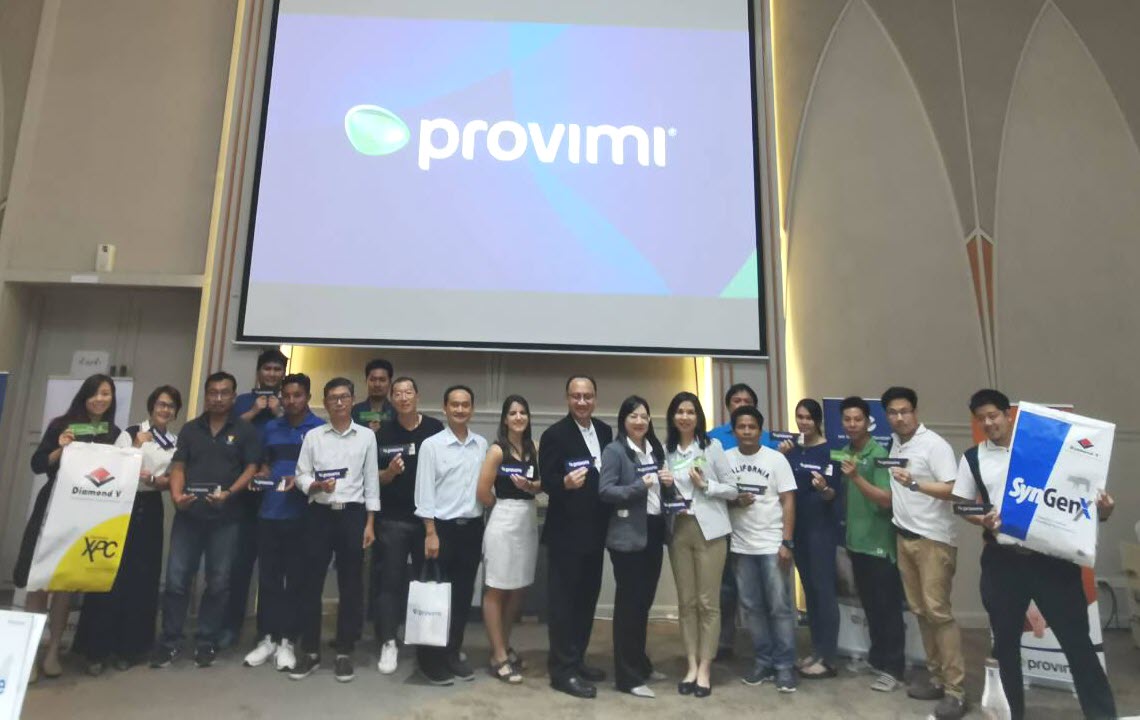 Team Provimi with customers in Ratachaburi