ASF-themed customer webinar in South Korea
Managing ASF with 360° approach and pig growability
In Oct 2019, our Provimi Korea team hosted a webinar for local feed mill customers on the topics of managing ASF and pig growability.
Our swine technical experts shared insights on our 360° prevention & control strategy against ASF with topics such as biosecurity measures, nutrition management and how to overcome ASF. This was followed by insights on improving pig immunity.
Finally, we shared on nutrition strategies via 4 key pillars: protein digestion, gut health, immunity regulation, improved feed intake to improve pig growability.
With our deep technical expertise and strong customer focus, we continue to strive towards being customers' nutrition partner of choice!
Provimi has the right expertise and solutions that can help you manage ASF in a safe and sustainable way!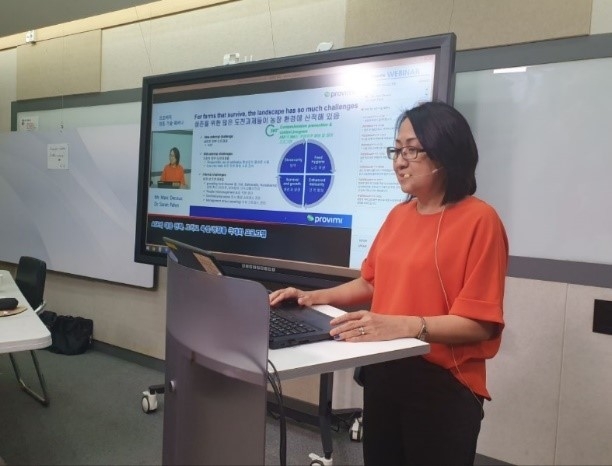 Dr. Sarah Pahm, Regional Technology Application Lead (Swine), providing nutrition insights for pig growability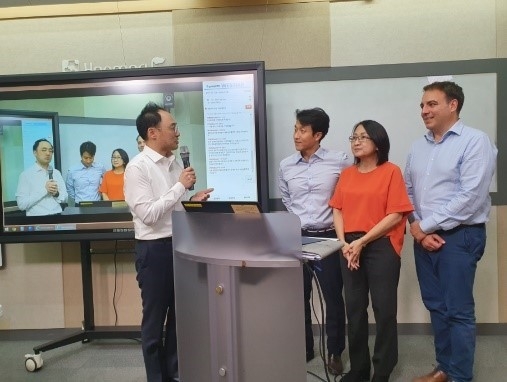 Bill Kim, Commercial Director of Provimi Korea, reinforcing his commitment to helping customers overcome ASF